Preparation:
For the sponge cake: Combine egg yolks, sugar, vanilla sugar, and the lemon zest. Use an electric mixer to beat until frothy. Begin beating the egg whites with the salt. While continuing to beat the egg whites, gradually start adding sugar. Whip until stiff. Gently fold the whipped egg whites into the egg yolk mix. Combine flour and starch and fold in using a cooking spoon.
Line sheet pan with parchment paper. Evenly spread the batter on the prepared sheet (approx. 1 inch or 2.5 cm) and promptly bake in the preheated oven at 200 °C/400 °F for approx. 7 mins. Sprinkle a kitchen towel with sugar, flip the still-hot sheet cake upside down on the towel. Remove the parchment paper and allow to cool.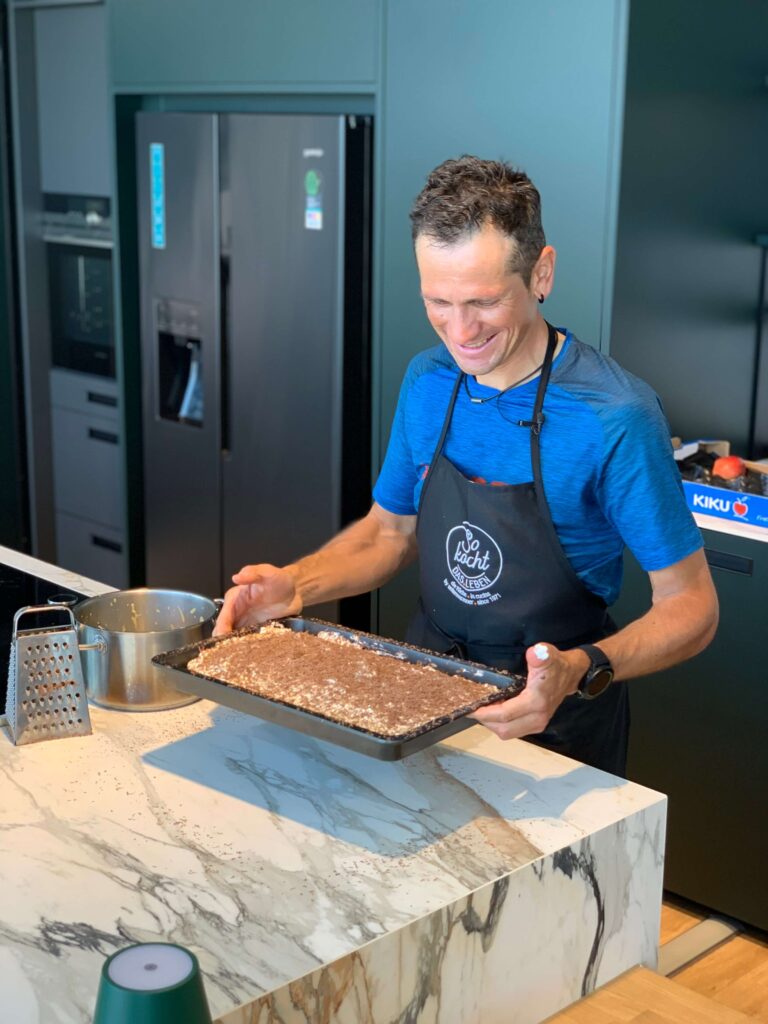 For the topping: Place gelatin sheets in cold water. Mix grated apples with vanilla sugar, lemon juice, water, vanilla custard powder, and butter in a pot and cook for 5 mins. Next, squeeze the water from the gelatin sheets, add sheets to the apple mix, and stir in well. Spread the topping on the sponge sheet cake and allow to cool completely.
Whip the cream until stiff, spread on the apple topping, and decorate with chocolate curls.